A brief history of the University
The Kerala University motto is "Knowledge is revealed through action". This beautifully sums up the main goals of this academic institution – to help you acquire knowledge that can actually help you take action in the specific fields that you're interested in.
Formerly known as the University of Travancore, Kerala University is an affiliating institution that can be found in Trivandrum, in the state of Kerala, India. It was created in 1937 – therefore, even before the Indian state of Kerala was born. It was the 16th university which was set up on Indian ground.
Many famous scholars like Sir. C.V. Raman, Prof. S.R. Ranganathan or Benjamin Bloom were trained here. And many faculty members were also considered as true legends, if we are to name famous poets like Ayyappa Paniker, scholars like T. Ganapati Sastri, and so on.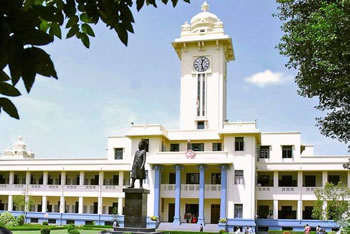 The Central University of Kerala belongs to the group of sixteen central universities that were established under the "Central Universities Act, 2009 (Parliament Act No. 25 of 2009)". It started functioning in January 2009 from a transition campus in Vidyanagar, Kasaragod. It has 2 academic programs – MA in English & Comparative Literature, and an MA in Economics.
In the year 2010, the Kerala Science Schools began to function from the riverside campus in Kanhangad, which is located 20 kilometers south of Vidyanagar. Here are the offices of the Dean of Biological Sciences, the library extension center, the computer center, plus the schools of Biological Sciences, Mathematical and Physical Sciences. Because CU Kerala has statewide jurisdiction, it can establish regional centers in any part of the State.
The Kerala University offer and mission
There are more than 2000 full-time students at this university, including the research students and the small number of foreign students. There is an Institute of Distance Education which actually offers some under-graduate and post graduate programs that can cater to no less than 7000 students, both from the country and from abroad.
The main goal of Kerala University is to help students expand their knowledge through a wide variety of academic courses which include different cultural, scientific and linguistic traditions and customs. This is meant to revolutionize the Indian perspective on academics.
The University of Kerala uses the so-called "Choice-Based Credit Semester System" to offer interdisciplinary subjects in 6 post-graduate programs, plus 2 integrated PhD programs. It has a well-equipped laboratory and an extensive library. Other facilities include digital resources and internet, separate hostel facilities for men and women, and a system of scholarships.
There are three types of scholarships available for students: merit-cum-means, merit, and boarding. The first batch of post-graduate students has already completed its studies with success, and this is an encouraging thing for those who wish to embark on a studying adventure at this university.
Students are encouraged to link local issues with global ones, and thus be able to apply their acquired knowledge to the outside world realities. Another great thing about this university is the fact that it organizes many student exchange programs, conference presentations, student publications, etc.
In the last years, Kerala University has welcomed many foreign students, artists, professors who took part in workshops, seminars, symposiums, etc. Both the School of Comparative Literature & Languages and the School of Biological Sciences have and will receive faculty members and students coming from great universities abroad, such as Texas Tech University (USA), University of California (USA), Cleveland Clinic (USA), and University of Queensland (Australia).
You can be more than certain that these are only a few reasons to convince you that Kerala University certainly is worth your attention.